Do More of What You Love and Less of What You Don't
With 20+ years of leadership experience, Cal is on a mission to help business owners, leaders and individuals be happier in their work and in their lives.
An engaging and inspiring speaker, Cal will:
Provide actionable, proven methods to engage your team and improve your company culture
Strengthen your leaders to support a winning team
Help your entire team align their passions with their profession to improve employee satisfaction and your bottom line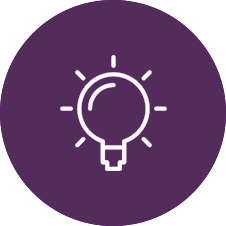 Love Your Work, Love Your Life!
Did you ever get the feeling that you're not doing what you were meant to do? This presentation will provide leaders and team members with practical, proven methods to create alignment in their work and personal lives. Your audience will be inspired and empowered.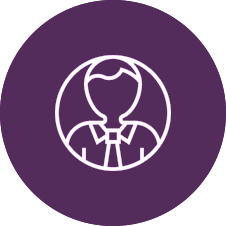 Culture Really Is Your Greatest Competitive Advantage
Did you know that a great company culture is the "secret sauce" to your success? Cal has 20+ years of experience leading great teams and creating winning company cultures.  This presentation will inspire businesses, HR organizations and anyone who wants to do better and be happier at work.
Here's what people have to say about working with Cal
There are many things that you can do to increase the productivity of people in a company. Many managers and directors think of technology … faster computers, phone systems and software. Cal put it to me that if our people could be 100% aligned to the culture and fully engaged with the purpose of Mercury Computers then we would get a significant uplift in productivity and CREATIVITY.

We engaged Cal to run a 1 day workshop in our offices where all our staff could attend. There were many sceptics BEFORE, however the feedback and goodwill that was created during the workshop day and the positive feedback by our staff was remarkable.

Cal provides a journey for the people – not just a tips and techniques seminar .. it is inspiring, personally challenging and sometimes cathartic … during the seminar stuff comes out that you have not had the time or courage to think about.

Cal is a natural speaker and easily bonds with the people he addresses. I would unconditionally recommend his workshops if you want to lift your people and business.

Garry Busowsky
Owner and Managing Director
BEIMS Facility Management Software
Melbourne, Australia
Cal did a seminar about the concepts in his book, "The Freedom Framework" at our Permanent Beta Event in Amsterdam Netherlands.

With more than 450 people attending the event, Cal's training was one of the highest ranking of the 45 seminars and training that we had that day. I would recommend Cal as a speaker but his message is much more than that.
I would say that with his intensive study, research and over 20 years of leadership experience, Cal is a thought leader in the personal and business development industry.

Martijn Holtes
Social Mountaineer
Amsterdam, Netherlands
I was fortunate enough to have Cal speak to my monthly real estate meetup about alignment. The guests were all very impressed with the quality of his presentation. I personally really liked his candor and willingness to let his guard down and "be real" with everyone. With my own staff I have started talking about alignment in order to get everyone more excited about the work they are doing. Definitely a lot of value packed into his perspective and approach.

James Knull
Expert Realtor and Founder of Mogul Realty Group
Edmonton, Alberta, Canada
Science proves that increasing workplace happiness also increases the bottom line.

If you want to elevate your company's high-performance culture, talk with Cal.  If you need an inspirational speaker, or guided instruction, toward unlocking creativity and potential in your high performance team, talk with Cal.  If you enjoy presentations with laughs and ah-ha moments too… then talk with Cal Misener.    He is the genuine article.

Cal will listen to your frustrations, challenges, and ambitions.  He will leverage his wealth of experience to shortcut your success, bringing clarity and action steps for transformation.  Plus, Cal is a delight.  Cal breathes and lives his message.

As a Master Teacher, and approved Speaker Coach for TEDxStanleyPark and Get Inspired Talks Vancouver, I've worked with hundreds of presenters which is why I feel confident recommending Cal Misener. He has a proven track record delivering measurable results, a big brain and an even bigger heart!

Dr. Renee Jacobs O.D., M.A.
Approved Speaker Coach
www.InspirationIntoAction.com
Speaking