Company Culture is Your Greatest Competitive Advantage
If you don't have a great culture, you won't attract the best talent, your productivity will suffer and your customer's experience will be less than stellar.
Would you like to focus on the things that excite you and get help with the things that don't?  Imagine what it would be like to have the right people in the right roles firing on all cylinders.
We can help.
A Great Company Culture Can Improve Every Area of Your Business
We help business owners and leaders ensure they have the right people in the right roles doing the work they love.
Leverage Cal's years of leadership experience and passion for people in order to catapult your results.
What does it look like to work with us?
First, we'll do a cultural assessment. You have to know where you are before you can take your business where you want. Then, we'll create a Strategic People and Culture Roadmap to grow and scale your business to the next level.
Take Charge of Your Future
Here's what people have to say about working with Cal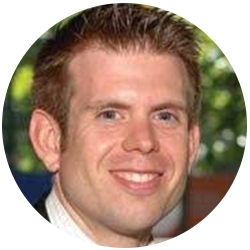 Over the course of his impressive career at TELUS, Cal was known for driving results and making significant contributions to our business. He is well known for his ability to build strong relationships across the organization, and I know the team benefited greatly from his passion and commitment to making TELUS a great place to work.
When it comes to specific achievements in his role within the National Business Delivery team, there are many worth highlighting, the most significant being the focus and commitment he drove relating to our People & Culture strategy. His accomplishments included:
Establishing a People & Culture Roadmap that defined our team from a strategy, structure and culture perspective – who we are, what we do and how we do it
Implementing a process to drive continuous improvement based on direct feedback from the team (XIP)
Establishing a structure for supporting team members to grow their careers within the team and TELUS (CPM)
Developed a People & Culture framework for our team that served to help team members align their personal passion with their career and facilitated workshops to align team members and leaders across our organization reaching more than 700 leaders and team members across the country
All activities supported an incredible 31 percentage point improvement in Team Engagement over a four year period (54% in 2011 to 85% in 2015)
Marshall Berkin
Vice President, Business Solutions West
TELUS Communications Inc.
Vancouver, BC, Canada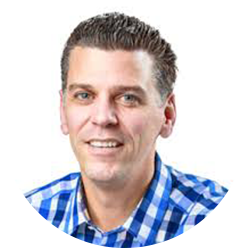 I've known Cal for 30 years and his positive spirit and enthusiasm is inspiring. His tactical approach to goal setting and always trying to get more out of life has been something I've always admired. Cal's work around people and culture and in particular, helping people ensure they are aligned between their personal passions and the work that they do is extraordinary. Cal has worked with myself and my team in order to take our business and our culture to the next level.
No question I'd recommend Cal to anyone looking for street proven leadership experience.
Jeff Bradshaw
President and CEO
V Strategies Inc
Calgary, Alberta, Canada
Consulting